Future opportunities at London Wall West
Having worked closely with our local neighbours, elected officials, and officers, we are delighted to set out our early design concepts for the future of this site, with a vision to make this a vibrant, thriving, inclusive and sustainable place that the City can be proud of. Provided below is a summary of the proposals that are coming forward. Full details of the plans can also be viewed by downloading a copy of the consultation pack here.
Contributing to the funding necessary to enable the Museum of London's move to West Smithfield – which is set to be one of the largest cultural projects happening anywhere in Europe.
Delivering a range of high-quality office spaces – our plans are to create a mixture of flexible, high-quality office spaces to suit a variety of businesses and directly support the City's innovation and growth strategy. This will include an affordable workspace package that will help many more small to medium-sized businesses grow within the Square Mile.
Creating a cultural programme that is co-curated by local communities – we have started and will continue to work with local residents and cultural organisations to create a range of culturally-focused activities here that recognise London Wall West's place at the heart of Culture Mile.
Supporting the social and economic development of the local community – by providing opportunities for communities
to come together to meet and socialise, as well as space that can support learning and wellbeing programmes, sponsored by the City of London and other partners.
Celebrating the City of London's heritage – this will involve maximising the area's heritage assets, such as the Roman London Wall, by incorporating them into the emerging designs.
Improving the public realm – by making the area safer, friendlier and engaging by enhancing the footpaths, Highwalks and other public spaces.
Contributing to the City's sustainability targets – by creating a development that embraces circular economy and whole life carbon principles by re-using what it can of existing buildings -with a target of up to 90% of the existing site to be recycled – and incorporates the latest low carbon technologies, uses environmentally friendly construction practices and promotes biodiversity.
In setting out this vision, our intention is to ensure that these benefits align with local priorities and the policies set out within the draft City Plan, Culture Mile Look & Feel Strategy and The Square Mile: Future City document that was published in April 2021, as well as the City's Climate Action Strategy, all of which will continue to be taken into close consideration as we develop our plans.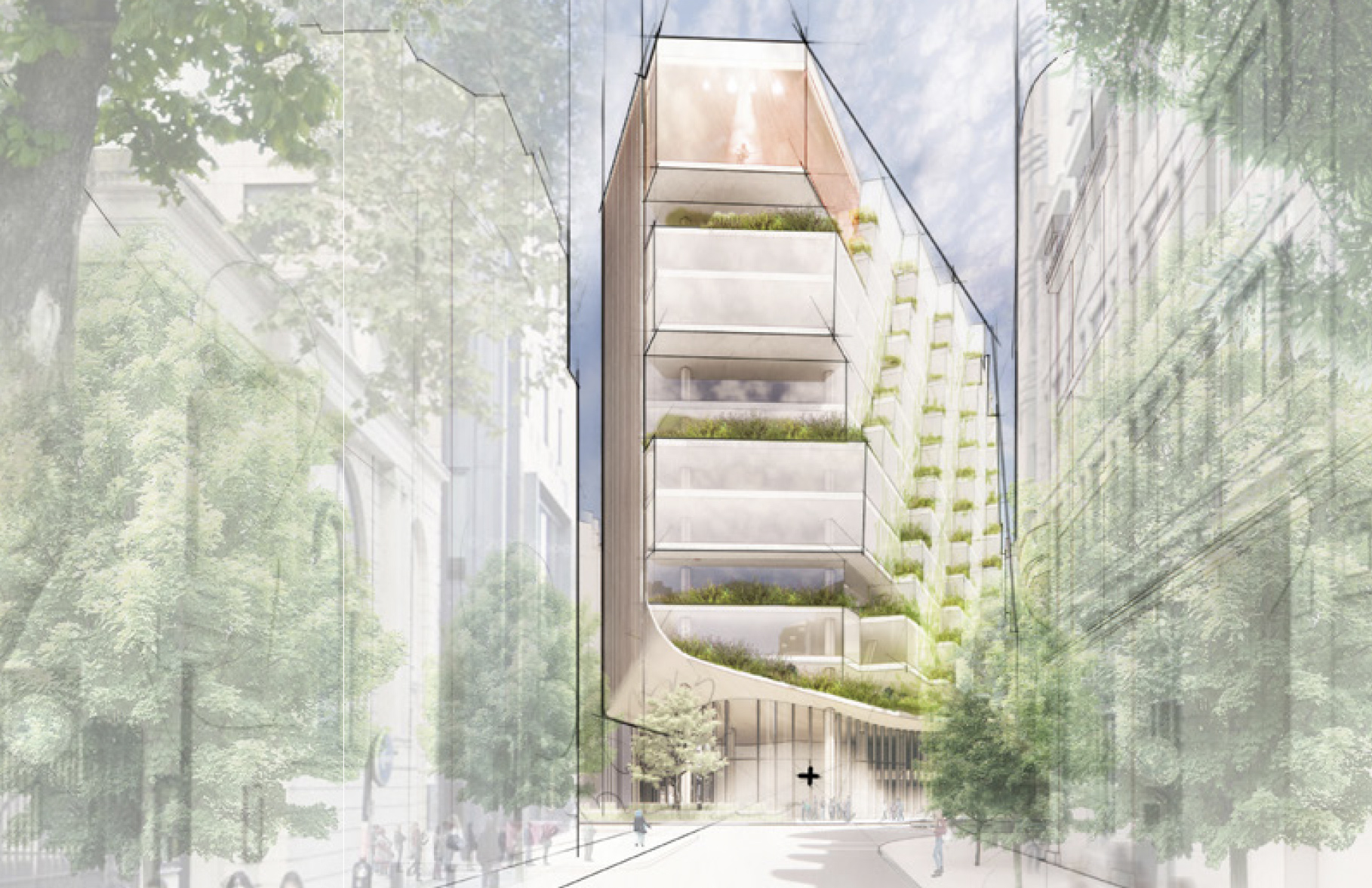 Indicative image of London Wall West looking north from St Martin le Grand